To forge new technologies and solutions under the extreme conditions of motorsports,

we will never stop innovating.



We race our cars to push ourselves to learn from the toughest challenges.



Competing on every kind of road, no matter what the challenge, inspires us to build "ever-better" cars.

We're engineering Toyota's future DNA.



We'll keep competing to bring the freedom, adventure and joy of driving to everyone.
Our Story
Over the years, Toyota has been participating in many different forms of motorsport, including Formula One, the World Endurance Championship (WEC) and the Nürburgring 24 Hours endurance race. These activities were conducted by separate entities within the company, such as "Toyota Racing", "Lexus Racing" and "GAZOO Racing".


Of those, "GAZOO Racing" in particular first entered the Nürburgring 24 Hours race in 2007 with two used Altezzas, supported by a team of mechanics that comprised employees selected from various departments within Toyota, under the belief that "the roads build the people, and the people build the cars".


This was very much in line with the thinking of Toyota's founder, Kiichiro Toyoda, who said already in 1952: "Car racing is more than just entertainment. It is vital to the development of the Japanese passenger vehicle industry. Just as athletes test their capabilities by competing with all their strength in the Olympics, automakers use racing as an opportunity to push a vehicle's performance to the limits and compete for supremacy, enabling them to discover new ways of advancing automotive technology."


With this in mind, in April 2015, Toyota went back to the basis and united Toyota's motorsports activities into "TOYOTA GAZOO Racing", placing motorsports as a fundament in its commitment to make ever-better cars.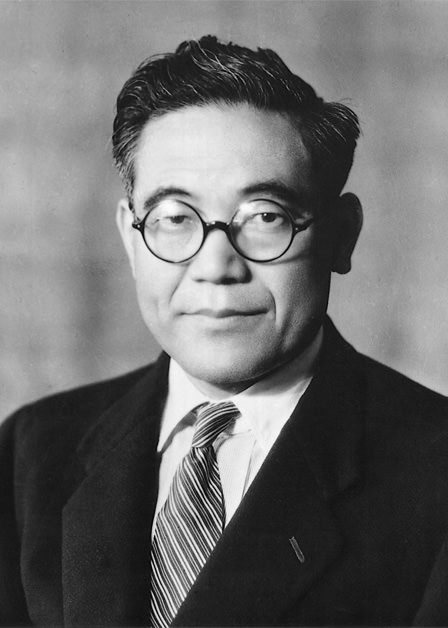 Kiichiro Toyoda (1894 - 1952)
Toyota's founder
"In an ideal world, machines work as we intend them to, but when we actually try to run them, unforeseen results prove our human logic exceedingly shallow, time after time. And there is no better way to demonstrate this and improve, than by auto racing.


Similar to Olympic athletes who give very last drop of effort to test their strength, in racing, automobiles are pushed to the limit—a point that is contested through progressive improvements, and lights up the hearts of motor racing fans."